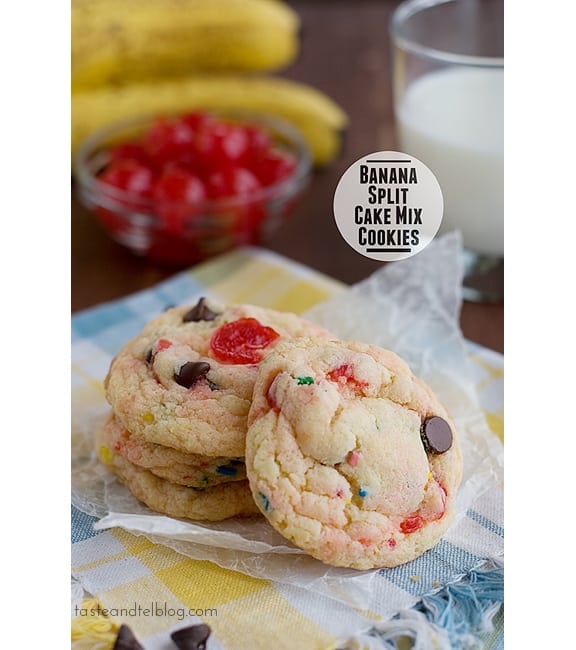 Ingredients
1 (15.25 oz) funfetti cake mix
1 box (3.4 oz) instant banana pudding
1/2 cup unsweetened applesauce
2 eggs
1/2 cup semi-sweet chocolate chips
1/2 cup maraschino cherries, roughly chopped
Instructions
Preheat oven to 350F.
In a bowl, mix together the cake mix, pudding mix, applesauce and eggs. Stir in the chocolate chips. Gently fold in the cherries.
Form the dough into balls just larger than a walnut and place at least 2 inches apart on an cooking sprayed baking sheet. Bake in the oven for about 10 minutes, or until set.